HEY, I'M EVÓRA!
I'm a trend setter, an adventurer, a coffee lover and a photographer! I love experiments and personal projects. Finding new perspectives and breathing in new life into old boring scenes is what inspires and gets me excited! If you call yourself a creative, proudly wear that title, be memorable, inspire others and always be ahead of the crowd! Be Evóra!
Let's have an adventure!
You love adventure and amazing landscapes? Coool, then this is just the thing for you!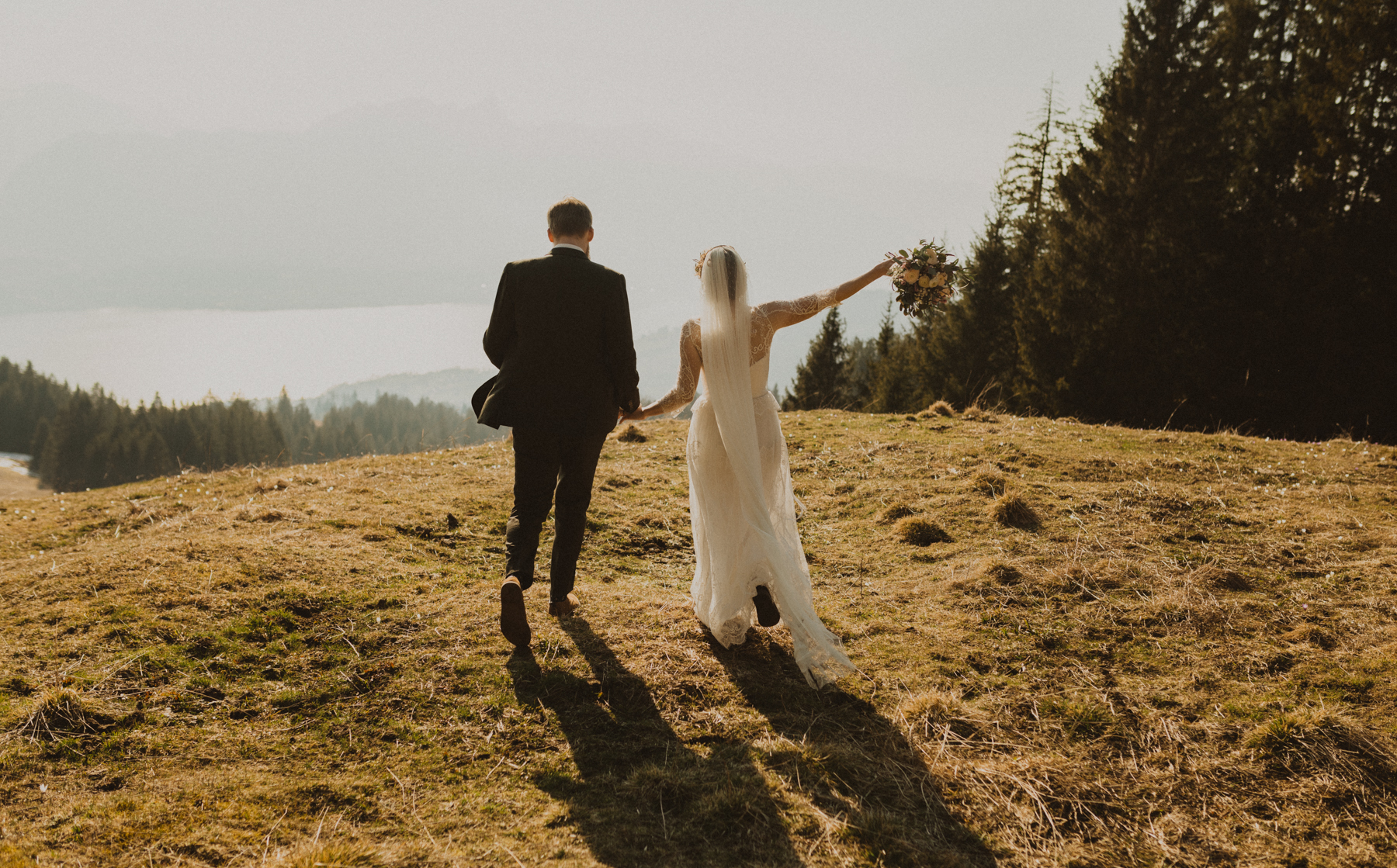 Wowowow!! There are soo many unbelievably beautiful places in Switzerland! Marc and I, with our VWT4 – combined with a bit of wanderlust – have been able to see a lot of these places, and now I want to take YOU GUYS with me. That's why I've worked out various Adventure Bundles so I can take you to a beautiful place for some breathtaking pictures. I'll take on all the planning for the parking spot and hiking trip… Hiking trip?! Yeeep, you read that right, since the most beautiful places aren't usually 2 minutes from a parking spot. You will find all of the details with the respective Adventure Bundle. Pick out the right one for you, grab a bottle of Champagne, and off we go!
Adventure Bundles
I offer each bundle only once, and will keep adding new options.

The Adventure Bundles are mostly meant for couples, elopements, and after wedding sessions.
Mountains & Forest
Hiking time 2H
You need to hike for about an hour to reach this pretty spot. Mountains as the background and various special stone formations awaits you! And already during the hike, you'll be surrounded by a beautiful forest.
Price: 650 chf / Canton Schwyz
(+ 30 Rp per KM Driving expenses)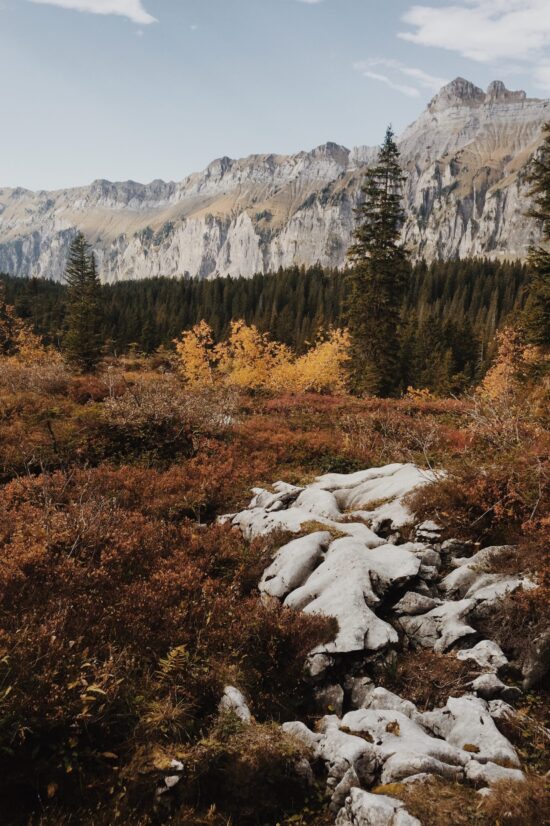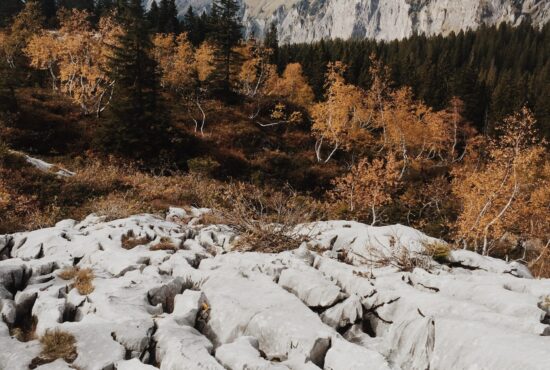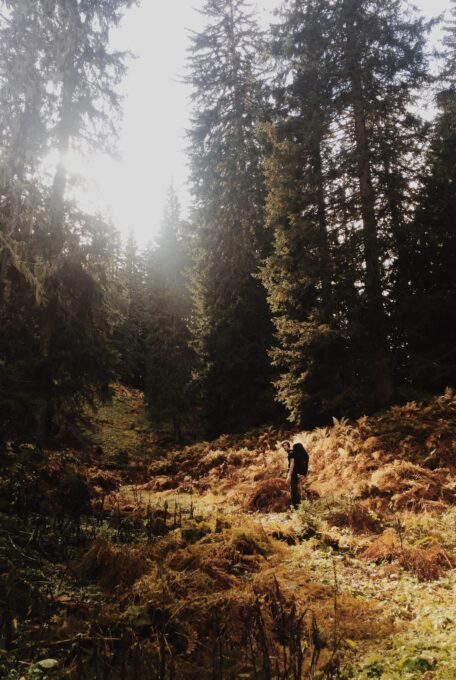 Reservoir and Mountains
Hiking time 20min
Okay wow, this place… We stumbled upon it by accident and didn't expect anything amazing. But as we saw THIS, we were so overwhelmed by the beautiful stony landscape and the ultra blue lake. The best thing is that you can drive almost up to the lake, and then walk over the huge dam! (If I didn't already get married, I'd do it here ;D)
550 chf / Canton Wallis
(+ 30 Rp per KM Driving expenses)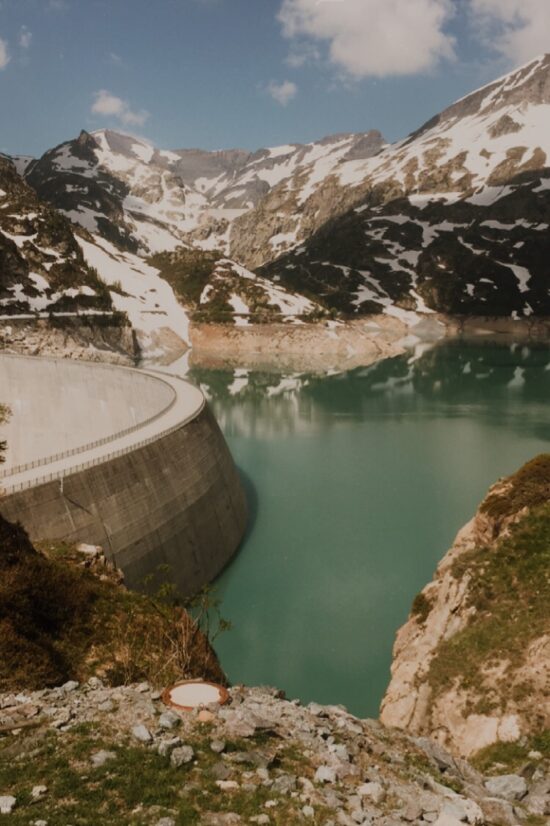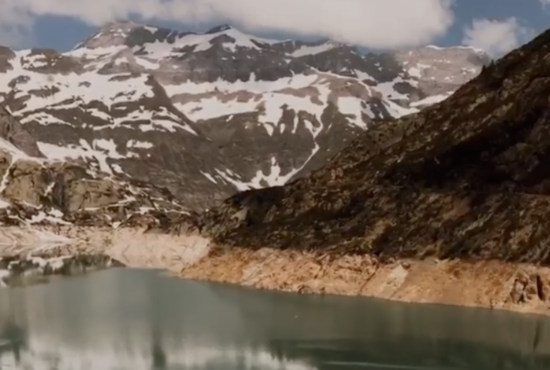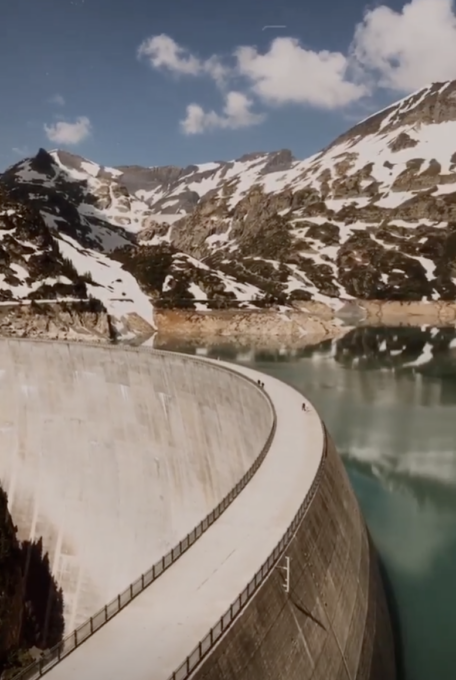 Swiss Pass
Hiking Time 10min
Marc and I, unsuspecting, drove up this pass on our "Swiss vacation", and were overwhelmed by the beauty of the landscape! It looks a little bit like another planet, or at least definitely more like Scotland than typical Switzerland! Come and be surprised by the wild landscape and the diversity of this pass!
Price: 550 chf / Canton Wallis
(+ 30 Rp per KM Driving expenses)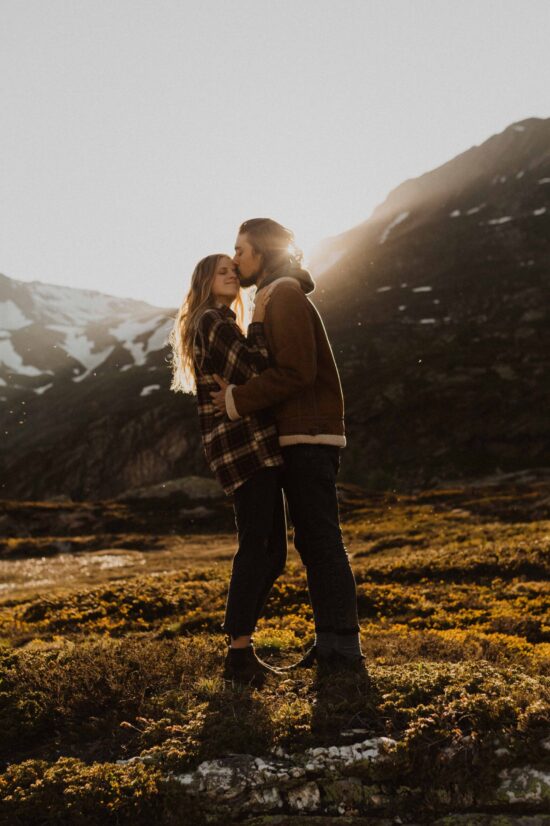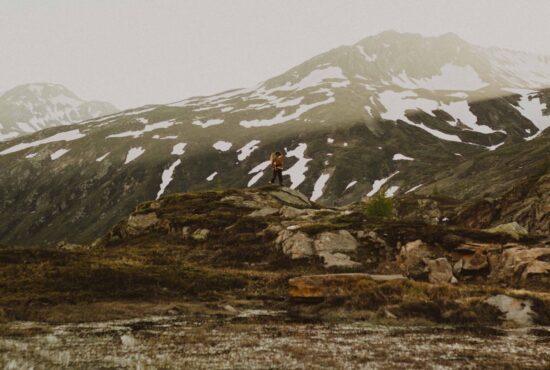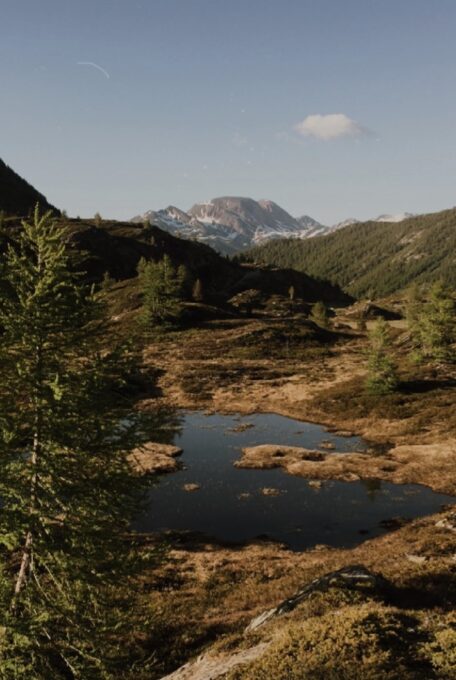 Mountain Lake
Hiking time 1H
After a short – yet spectacular – hike of only 30 minutes, you come around the last bend, and a gorgeous mountain backdrop and radiant blue water awaits you. There you can make a few laps with a little boat, or walk around the lake on foot. This mountain lake is really something special and beautiful!
Price: 550 chf / Canton Graubünden
(+ 30 Rp per KM Driving expenses)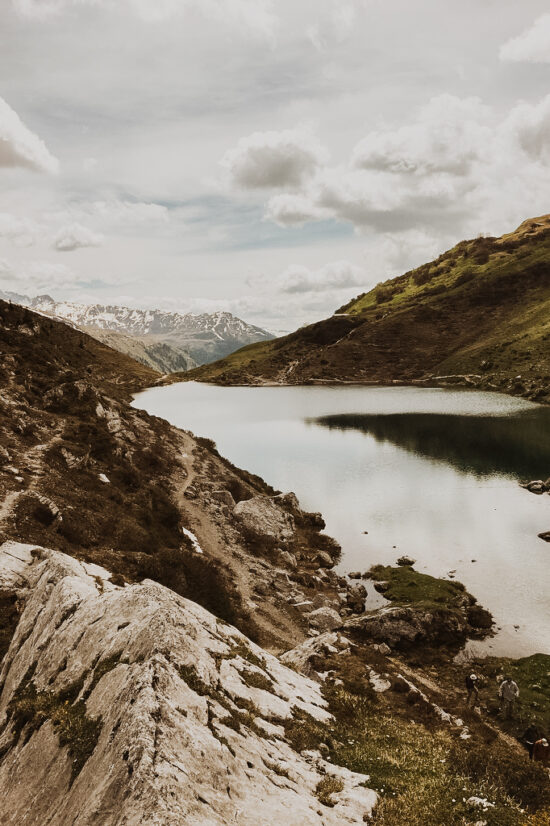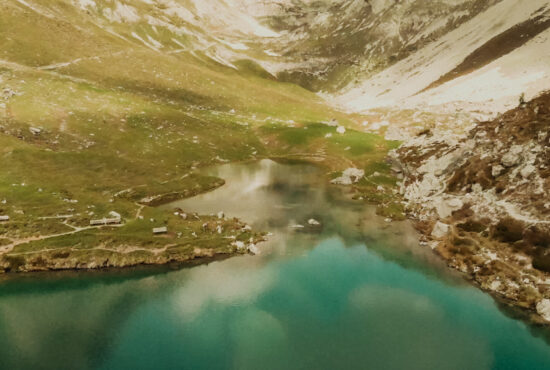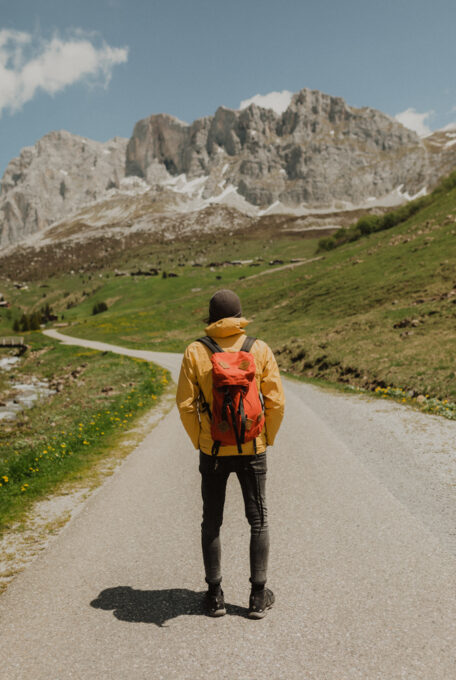 Mountain Lake
Hiking time 1H 20min
A beautiful lake surrounded by trees and mountains. What more can you ask for?! :) The best part: you only need to hike for 40 minutes and you're already surrounded by this natural spectacle! Especially in autumn with orange trees, or early in the morning when there is still some fog floating over the water, you will be enraptured by this lake!
Price: 600 chf / Canton Graubünden
(+ 30 Rp per KM Driving expenses)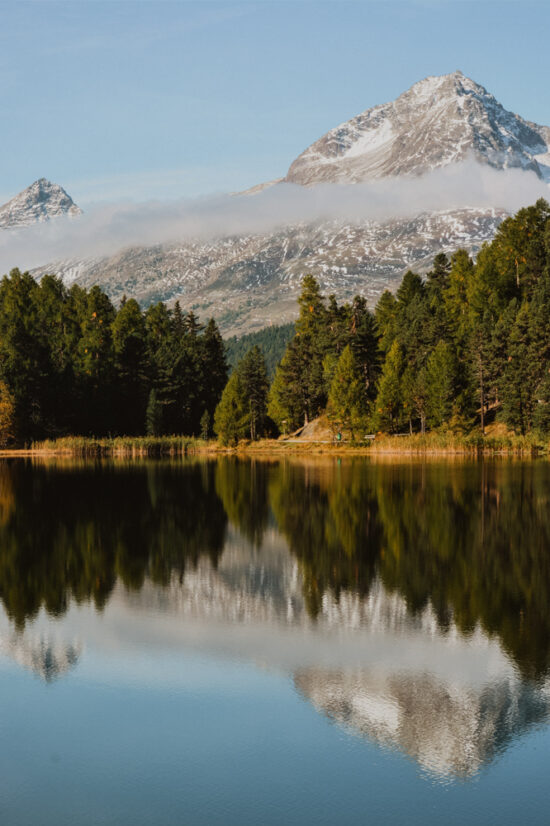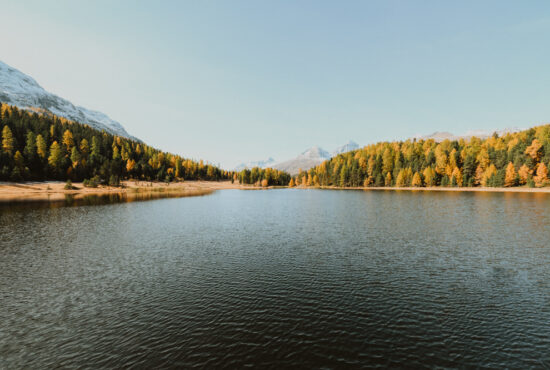 Gorge, Scree, and River
Hiking time 30min
When Marc and I heard of this place for the first time, we were amazed that there is even something like this in Switzerland. We needed to be convinced of it, and we weren't disappointed! A beautiful and diverse gorge awaited us, surrounded by amazing stone formations. Unbelievable and unique!
Price: 600 chf / Canton Graubünden
(+ 30 Rp per KM Driving expenses)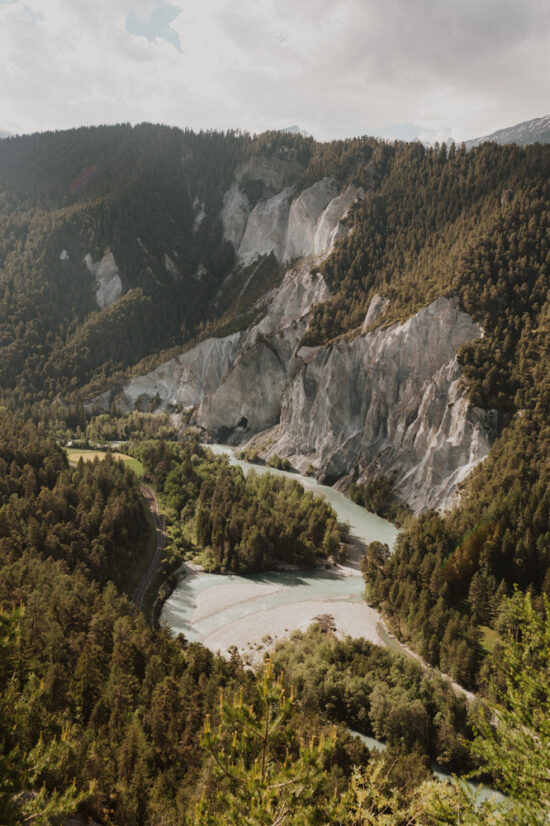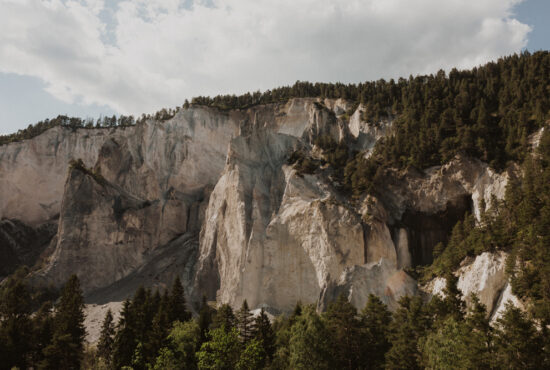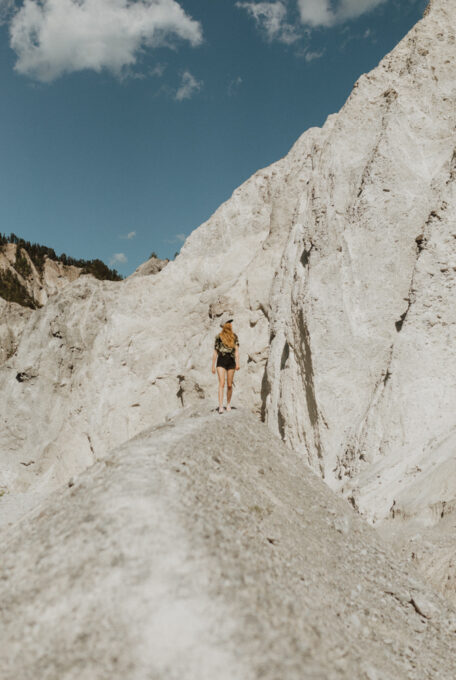 Mountain Lake
Hiking time 40min
After 20 minutes of walking, you lay eyes on this small but beautiful mountain lake. Surrounded by mountains and trees, it feels like another world, far from civilisation. And not only is the lake beautiful, but the adjacent forest offers a great background with moss overgrown trees.
Price: 600 chf / Canton Bern
(+ 30 Rp per KM Driving expenses)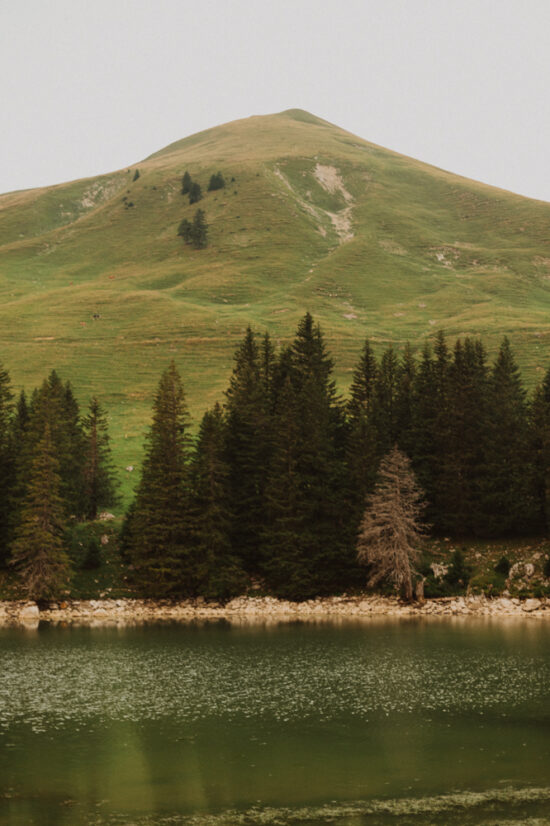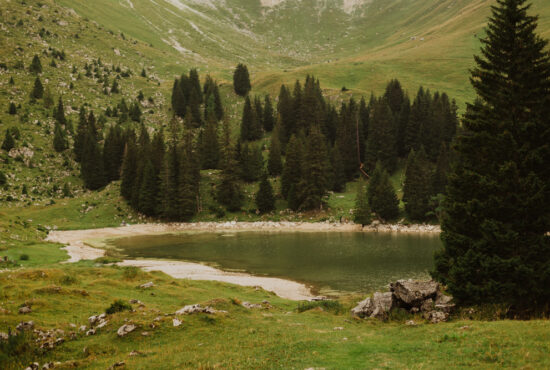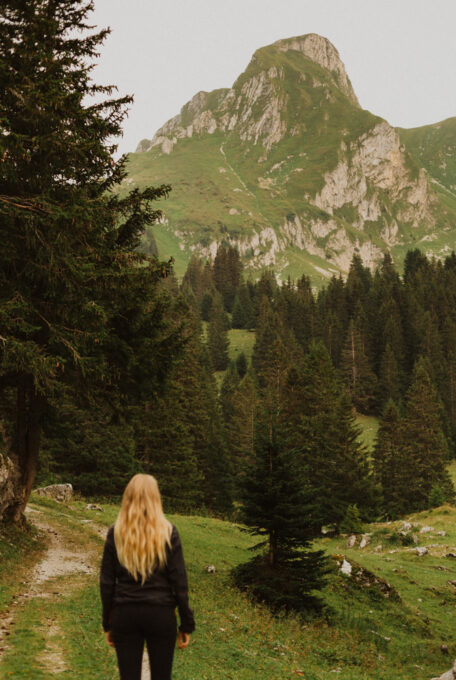 Stone Formations
Hiking time 20min
Again a place that we almost didn't believe can actually be found in Switzerland! But we were there, and these stone pyramids do exist. The special thing is that they're constantly being worn away and changed with time. So chop-chop, let's go before they're gone! :D
Price: 550 chf / Canton Wallis
(+ 30 Rp per KM Driving expenses)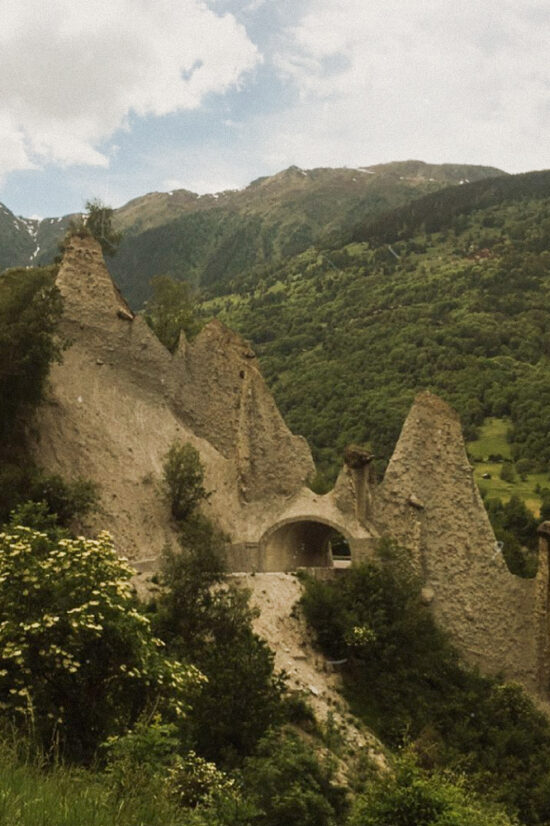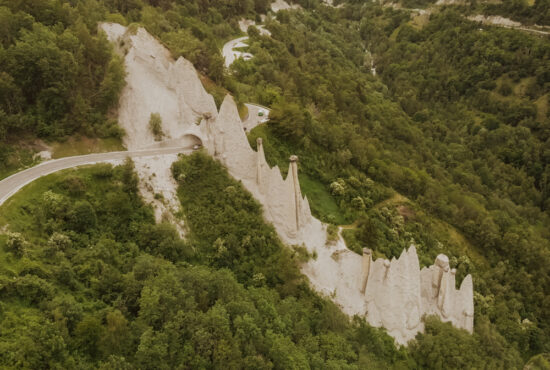 Mountains with a View
Hiking time 3H
A gorgeous hike in the Swiss mountains with an unbelievably beautiful outlook as the destination. The way up takes about 1.5h and also offers very "photogenic" spots. But the highlight is definitely the view at the end.
Price: 650 chf / Canton Bern
(+ 30 Rp per KM Driving expenses)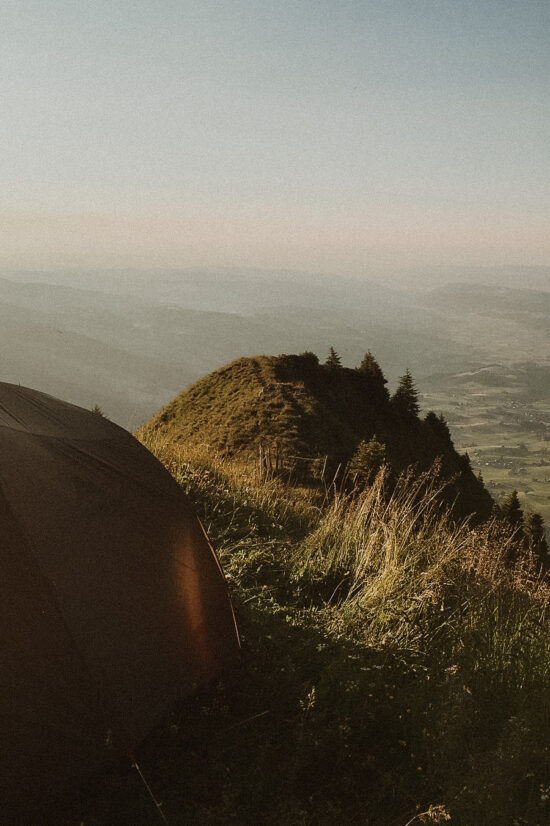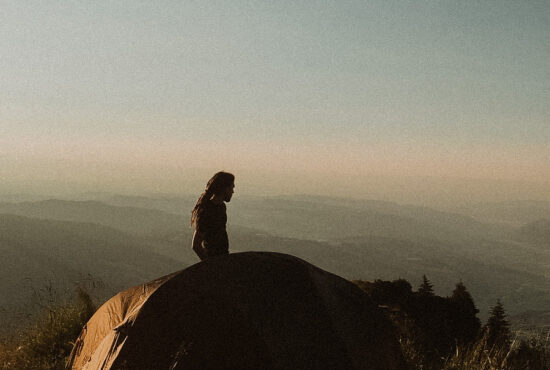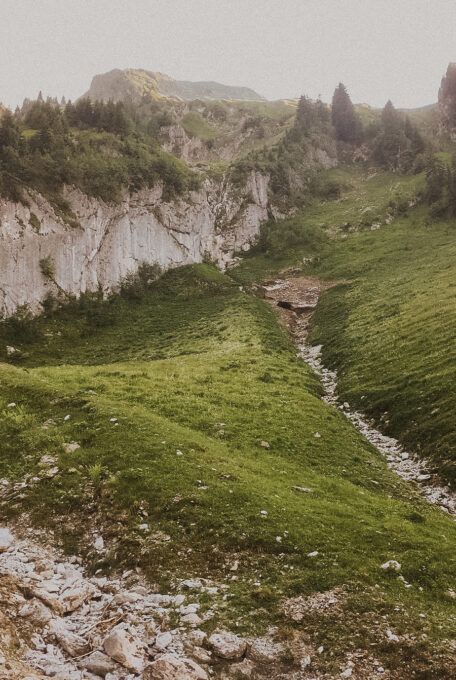 FAQ
Frage
What exactly should we wear, and what all should we take with us?
Antwort
I have created an Adventure Bundles Guide about everything pertaining to packing, clothes, etc. to make it as easy as possible for you. After you book, I'll send you the link to it.
Frage
Why are these bundles more expensive than the Couple Shoot?
Antwort
The price includes the planning, the hiking time, the shooting time, as well as picture editing. Through the careful planning, the exclusivity, as well as the longer amount of time I'll be present, my effort is greater than that of a "normal" couple shoot.
Frage
Is a car necessary to reach this place?
Antwort
Yes and no. Usually its unavoidable, but in any case I can pick you up somewhere in mine :).
Frage
How long will the photoshoot be?
Antwort
1.5h–2h
Since sometimes we can also get some nice pictures during the hike, the amount of time varies. But usually between 1.5–2h.
Frage
What do we do in case of bad weather?
Antwort
It depends, but the shoot can be changed to another date. But even in the rain you can get some great pictures, trust me. :)
Frage
What are we still waiting for?
Antwort
Good question, haha, let's gooo ;D